Global Leader in Airfield Safety to Expand Services to Include Pavement Texturing for Runways
FOR IMMEDIATE RELEASE
January 22, 2021
ADAMS CENTER, NY, USA – HL Gulf, LLC, a global leader in airfield safety formerly known as Hi-Lite, is pleased to announce a new partnership with Skidabrader Group, LLC to expand their services to include pavement texturing for runways in the Middle East.
"Combining the hundreds of years knowledge related to airport and roadway substrates, texturing, and markets, this new partnership will allow owners and customers to access the world's best technologies and the world's best technicians. We are very excited to expand our operations outside of North America with HL Gulf in the Middle East" Stated Stephen Klugherz, President of the Skidabrader Group, LLC.
The 1000-horsepower Skidabrader is being shipped to the region and will quickly transform runways and highways into a safer environment. The machine can quickly transform slick pavement into a surface that resists skidding and hydroplaning and helps to prevent roadway departures.
"We are very excited to have established a strong partnership with the Skidabrader Group," said HL Gulf President, Adil Zaki. "Our new partnership will enable HL Gulf to expand on our current services to include texturing for roads, bridges, and runways while improving safety, and once again providing a critical service to our clients in the Middle East region. Safety is our number one priority."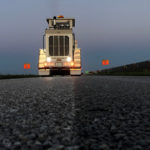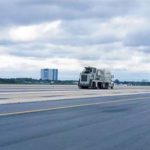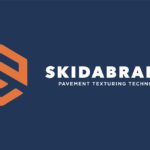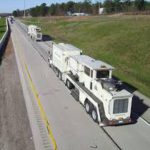 ABOUT: HL Gulf (formerly Hi-Lite Group, Hi-Lite Global Gulf) has been serving airports for over 30 years, making the company a global leader in airfields maintenance. The main objective of every project is to enhance airfield safety, minimize runway incursions and excursions, ensuring its part in putting "safety first around the world". HL Gulf prides itself on quality & compliance, serving and providing airports with long term solutions to managing airfields to help rectify problems and increase returns on assets. For more information, visit www.hlgulf.com.
CONTACT INFORMATION:
Adil Zaki, President – HL Gulf
Email: adil.zaki@35.168.129.30
USA +1-315-405-7940
UAE +971-56 915 3000
KSA +966-54 645 6292